I knew May was going to be a crazy month for me. It's half over and I'm still stuck in April!
First, I attended the RT Booklover's Convention in Atlanta. That was a crazy, exhausting, fun week full of learning new stuff, meeting new people, and reconnecting with awesome people I've met before but rarely get to see. I even signed at the Giant Book Fair, which was quite an experience! Thank you, everyone, who stopped at my table to say hello!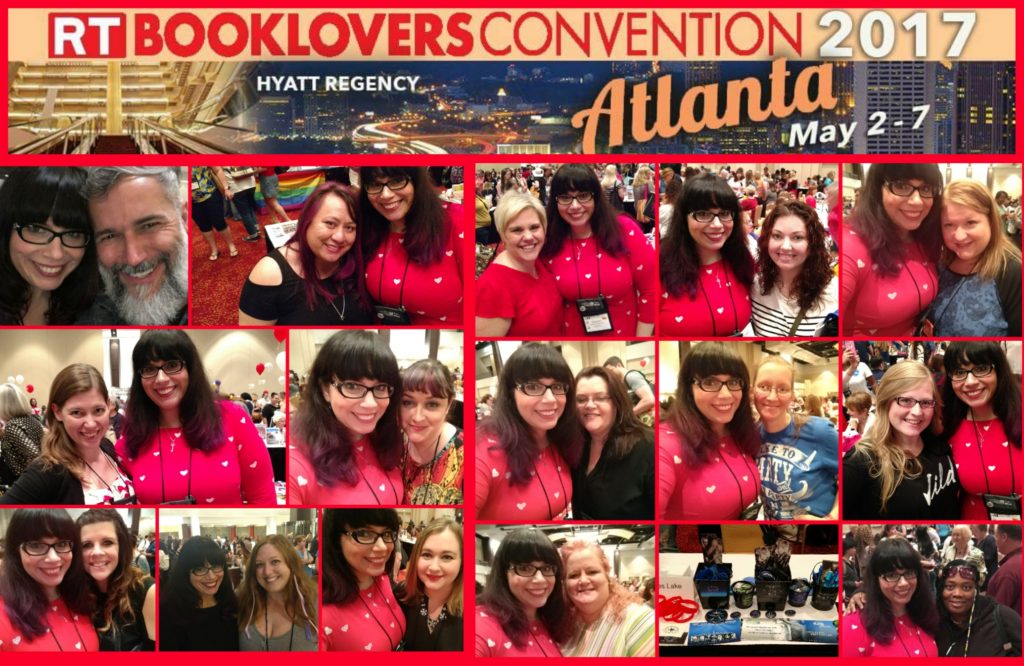 After Atlanta, I came home for three days to prepare myself for the Wild & Windy in the City book signing. Mr. Lake and I decided to drive, and while we still enjoy each other's company, the 14 hour drive (one way!) might have been a bit much! I'm sure we'll get amnesia and do it again soon though! Chicago was so much fun. It was the first time there for both of us and we had a lot of fun discovering the city on Friday.
The signing was Saturday and absolutely incredible! I was so happy to meet many of my long time readers and have a chance to chat with you in person. I also had fun meeting a lot of new-to-me-readers and coming up with a way to introduce you to the Lost Kings MC!
The rest of May will be just as busy as I'm completing a round of edits on Bullets & Bonfires as well as finishing a draft of Teller's book.
How has May been treating YOU so far?